WELCOME TO CURIOUS VITAE
Making lifelong learning convenient, sociable and fun!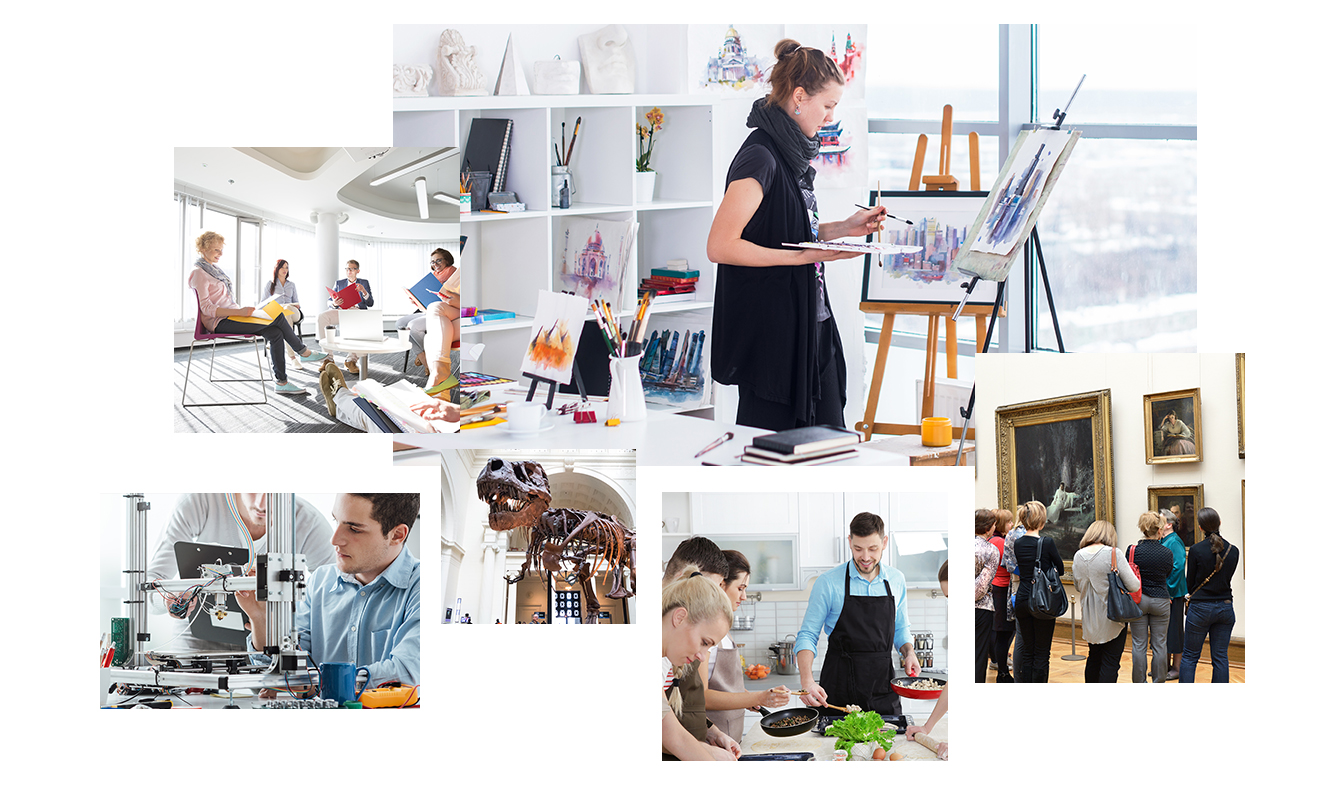 For most of us our education is entwined in our childhood and complicated teenage or young adult lives. It is structured around exams and an obsession with grades takes precedence over a relaxed, broad and deep education for its own sake.

We scratch the surface, select and exclude subjects at a very young age and despite some valiant attempts at studying on-line courses, reading books and attending evening classes, our curiosity can be forgotten until we retire.
We are just too busy!
Our goal is to make lifelong learning convenient, sociable and most of all, fun!
We want to help you learn new things throughout your busy adult life; building your Curious as well as your Curriculum Vitae.
We do it by adapting a tried and tested learning model - the tutorial group - to the modern world.
We call it Sociable Learning.
What do we do?
We create small tutorial groups of 5 - 10 likeminded, curious people and bring them together with a talented and knowledgeable expert to explore a subject of their choosing at a convenient time and location.
There is no set curriculum, nor exams, it is simply learning for its own sake, just for fun.
Wide range of flexible courses
Through a broad network of high quality and trusted experts, including independent tutors as well as commercial and institutional partners, we are able to offer a wide range of lifestyle activities and academic studies, tailored to the needs of each group.
Convenient and fun
So imagine a book club or university tutorial taking place in your own home, place of work or perhaps a nearby café with someone who really knows what they are talking about.
Meet as often as you like, agree or disagree, debate and try new things, get out of your comfort zone and grow your knowledge and understanding.
Corporate Clients
We offer our corporate clients an innovative and authentic way to engage with their employees, providing personal development opportunities, breaking down silos and developing a more creative, confident and collaborative workforce, all wrapped up in subjects that people are genuinely interested in.
Tutors
We introduce a new work opportunity for knowledgeable people from all walks of life, be they independent tutors, part time academics, PhD students or simply people with a deep knowledge and passion for a particular subject.
By working flexible hours and with a flexible mindset they build their own business, perhaps complementing existing careers and commitments simply by sharing their knowledge and bringing a subject to life in their own, unique way.
Partners
We work with mental health charities, universities, societies and commercial partners to promote and deliver Sociable Learning.
We have many shared interests including a desire to improve mental health and wellbeing as well as to help bridge the gap between the cultural, academic and commercial worlds.
Come and join us!

So whether you are looking for a new, convenient and fun way to learn or would like to inspire and motivate your workforce with a truly innovative engagement programme; perhaps become a strategic partner or build your own business as a tutor, then please get in touch - we want to hear from you!
Curious Vitae is all about you choosing what you want to learn, when, where and how you want to learn it.
We and our talented tutors do the rest!