WELCOME TO CURIOUS VITAE
Making lifelong learning convenient, sociable and fun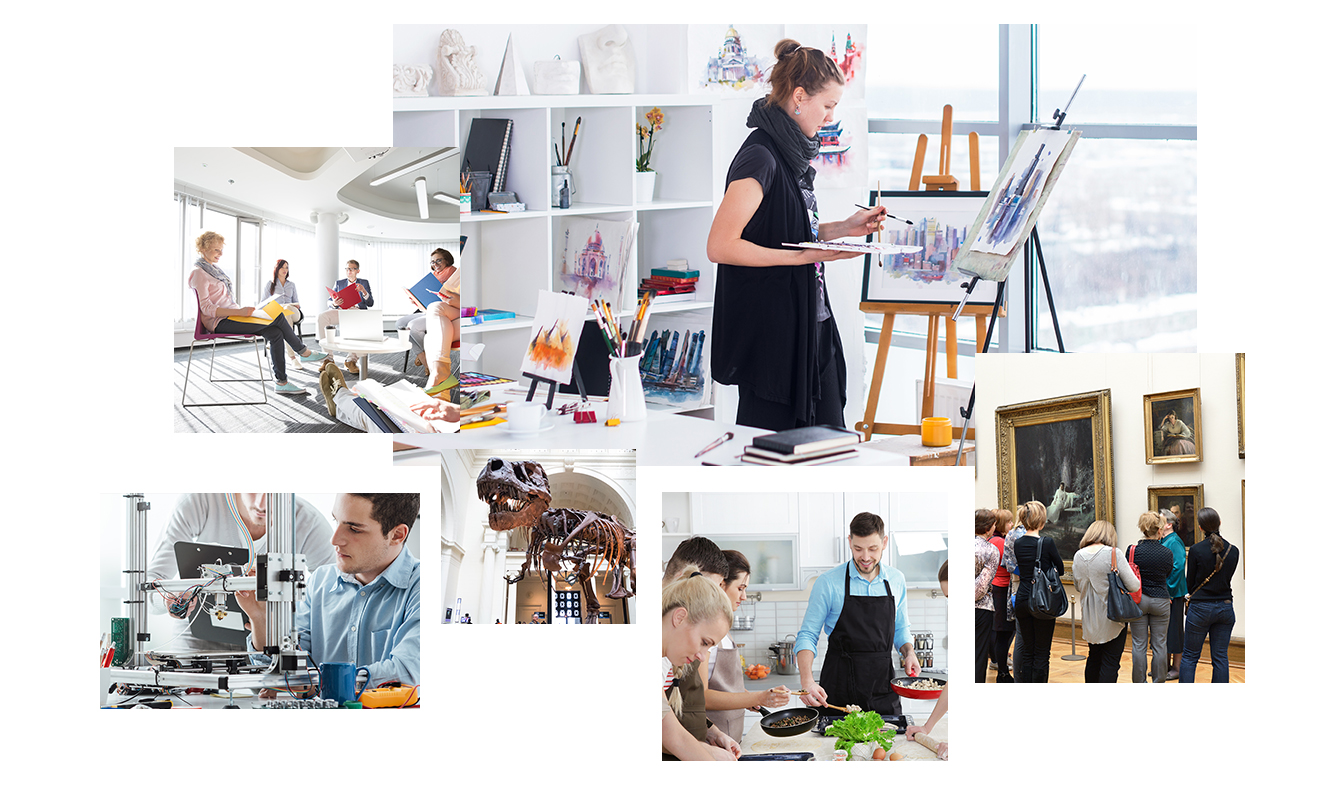 For most of us our education is entwined in our childhood and complicated teenage or young adult lives. It is structured around exams and an obsession with grades takes precedence over a relaxed, broad and deep education for its own sake. We scratch the surface, select and exclude subjects at a very young age and despite some valiant attempts at studying on-line courses, reading books and attending evening classes, our curiosity can be forgotten until we retire.

We are just too busy!
Our goal is to make lifelong learning convenient, sociable and most of all, fun!
We want to help you explore your curiosity throughout your busy adult life, building your Curious as well as your Curriculum Vitae and we do it by adapting a tried and tested learning model - the tutorial group - to the modern world.
We call it Sociable Learning.
Schools and universities have been using tutorial groups for centuries, simply because face to face interaction is the best way to learn and more importantly, to understand. We also know that connecting with people and learning new skills is great for your mental health and wellbeing.
So what do we do?
We bring together small groups of like-minded people at a convenient time and location to explore a range of academic and lifestyle subjects, inspired and enlightened by a handpicked, passionate expert.
From lifestyle activities such as wine tasting, magic workshops, music appreciation and photography to academic studies in literature, philosophy, art history and mandarin there is something for everyone.
Sociable Learning is intended for everyone, regardless of educational background, previous knowledge or experience. There is no set curriculum nor exam, our tutors simply create a bespoke course, tailored to the needs of the group.
Convenient and fun
So imagine a book club or university tutorial taking place in your own home, place of work or perhaps a nearby café with someone who really knows what they are talking about.
Meet as often as you like, agree or disagree, discuss, challenge and try new things, get out of your comfort zone and grow your knowledge, understanding and perhaps find a new circle of friends based on a shared interest.
Who do we work with?
Tutors
For our self employed tutors we provide a new market opportunity and a platform to build your own business. You can work flexible hours and with a flexible mindset, sharing your knowledge and passion for a subject whilst bringing it to life in your own way.
Partners
We develop partnerships with charities, academic institutions, societies and commercial enterprises to promote and deliver Sociable Learning. Working towards our common goals of finding practical solutions to improve mental health and wellbeing, providing part time work for lecturers, PhD students, mums and dads with family commitments and retirees (think of all that knowledge!) and bringing sparkling conversation to clubs and cafés all over the country!
Corporate clients
We provide our corporate clients with an innovative employee engagement programme, tailored to the needs of the organisation and its most precious resource. A low cost and high impact initiative, Sociable Learning combines personal as well as professional development whilst building a more confident, collaborative and creative workforce.
What next?
Whether you are looking for a new, fun way to learn or are interested in becoming a tutor, a corporate client or one of our partners, please get in touch.
Curious Vitae is all about you choosing what you want to learn, when, where and how you want to learn it.
We do the rest.